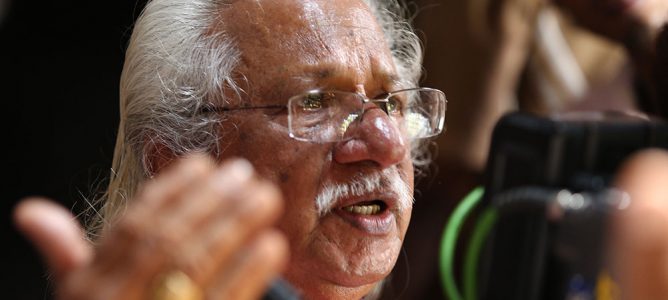 Writer – Director Adoor Gopalakrishnan
was born in Kerala, India in 1941 into a family that patronized Kathakali and other classical performing arts. He started acting on the amateur stage at the early age of eight.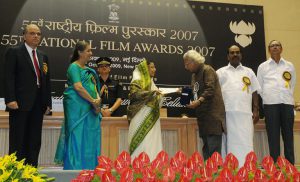 Wrote and directed several stage plays during his student days.
Adoor had his graduation from the Gandhigram Rural University in 1960 specializing in Economics, Political Science and Public Administration. He left the governmental job of a statistical investigator to study cinema at the Film Institute of India, Pune. On graduating in1965 with specialization in Screenplay writing and Advanced Film Direction, he pioneered the film society movement in Kerala. The same year, he took the initiative to form India's first film co-operative for production, distribution and exhibition of quality films.
He has scripted and directed twelve feature films and about thirty Shorts and documentaries. Notable amongst the non-feature films are those on Kerala's performing arts.
His debut feature,
Swayamvaram
went on to win the national awards for best film, best director, best cameraman and best actress.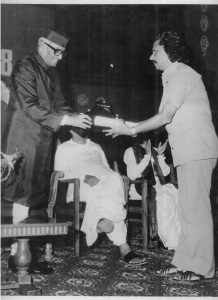 He has since received national awards for best director five times, best screen playwright twice and best film two times. Adoor's third feature,
Elippathayam
won him the coveted British Film Institute Award for 'the most original and imaginative film' of 1982. The International Film Critics Prize (FIPRESCI) has gone to him six times successively for
Mukhamukham, Anantaram, Mathilukal, Vidheyan, Kathapurushan and Nizhalkkuthu.
Winner of several international awards like the UNICEF film prize (Venice), OCIC film prize (Amiens), INTERFILM Prize (Mannheim) etc, his films have been shown in Cannes, Venice, Berlin, Toronto, London, Nantes, Rotterdam and every important festival around the world.
His collection of essays,
Cinemayude Lokam
(The World of Cinema) was given the national award for the Best book on Cinema in 1984.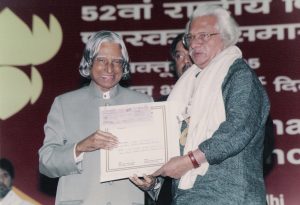 Cinemaanubhavam
(The Experience of Cinema), a collection of articles dealing with the art and practice of cinema won the Kerala State award (2004) for best book on Cinema.
His third book,
Cinema, Saahityam, Jeevitham
(Film, literature and Life) was published in 2005. His fourth book, again a collection of essays,
Cinema – Samskaram
(Cinema – Culture) published in 2011 received the Kerala Sahitya Academy Award for Essay.
In 2002, the Smithsonian Institution in Washington honoured him by holding a complete retrospective of his work.Other major retrospectives of his films include those at the Cinematheque in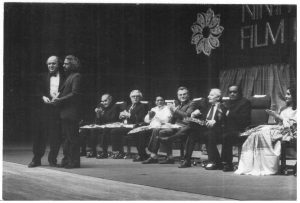 Paris, La Rochelle, Pesaro, Lincoln Centre- New York, Fribourg, Lyons, Ljubljana, Munich etc. He has served on the juries of Venice, Singapore (Chair), Hawaii, Fribourg (Chair) Alexandria (Chair), New Delhi, Sochi, Shanghai, Dubai (Chair), Cairo (Chair), Valladolid (Chair), Goa (Chair) etc.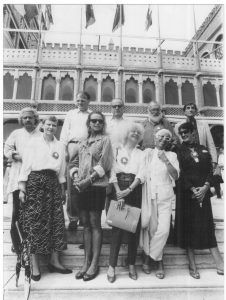 International film festivals of Denver, Cairo, MAMI (Bombay), Colombo and New Jersey have honoured him with Life Time Achievement Awards.In recognition of his contribution to international cinema, The French Govt. has bestowed on him the 'Legion of Honour' with the title, 'The Commander of the Order of Arts and Letters' the top French honour for culture (2004). In 2005 he received the Dada Saheb PhalkeAward, India's highest national honour for Life- time achievement in cinema. The same year Mahatma Gandhi University, Kerala conferred on him the honorary degree of D. Litt. In the year 2006 he received India's top civilian award, Padma Vibhushan for his contribution to the Arts (Cinema).
In 2010 the University of Kerala conferred on him the honorary degree of D.Litt. On 15th April, 2013 the University of Wisconsin in Milwaukee formally inaugurated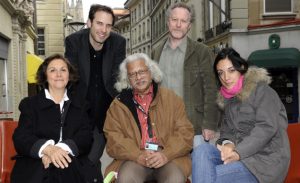 'The Adoor Gopalakrishnan Film Archive and Research Fund' to preserve his films and also to encourage and promote study and research of his work.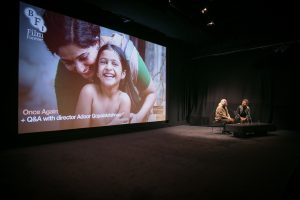 In 2014 he received the high honour of 'Deshikottama' (D.Litt.) from the Viswabharati University of Shantiniketan.
In 2015 he was awarded the Dr. Bhupen Hazarika International Prize for Life Time Achievement.
In 2017, he became the receipt of the 'J. C. Daniel Award' for Life Time Achievement in Cinema from the Govt. of Kerala. " Also, the same year he became the recipient of the ICON Award given by the London Indian Film Festival.
CAREER:
| | | | | | | |
| --- | --- | --- | --- | --- | --- | --- |
| With Roman Polanski at the Bangkok fest. | With Ray Ravi Meera in Tvm | East coast: Kadammanitta Pazhavila-Viswanathan Sivan | John-Gillette-London-fest-1982 | Central Jail with Ravi Varma-Photo by Mammootty | In London with Charlie Chaplin | At-Nantes-fest-with-Ray-Karnad |
|   | At a seminar in Whitefield MBS MVDevan Mrinal Sen | At Karlovy vary film festival | In Berlin with Mrinal Sen Ulrich Gregor B.Singh | IFFI Jury Delhi | At La Rochelle Fest with Jerzy Kawalerowitz Fest Director Jean Loupe Passek | Basheer & Adoor |
| Shooting GANGA with Viswanathan | With-Louis-Marcorelle-in-Nantes | | | Portrait by Jean Claude Carrier |   |   |
FAMILY:
| | | | | | | |
| --- | --- | --- | --- | --- | --- | --- |
| As infant with parents | At Gandhigram' | Soon after joining the Film Institute in 1962 | Wedding | With Sunanda in Venice | In Egypt | With wife,daughter & son-in-law |
| With wife and grandson,Tashi | Adoor with wife,daughter, son-in-law and grandson | Adoor's family photographed by himself | At Home | Grandson and Family | In MP | With elder brother (middle) Prof. R.C.Unnithan & Younger brother Ayyappan |